Which floor to choose for your gym or fitness center?
Are you looking for a floor for your fitness center, gym or exercise room in your home or apartment, and the inexhaustible number of different floor options is giving you a headache? There are many types of floors on the market, but not all of them are suitable for doing regular workouts. What to look out for when choosing a floor for a gym or fitness center? Exercising in a gym or fitness center can damage the floor if it is not heavy-duty enough for various situations.
Suitable floor for aerobics and cardio training
Jumping and different types of aerobic workouts are floor-dependent, so it's necessary to choose one that can withstand dings and provide cushioning at the same time. The floor in a room where a lot of jumping around is expected should be soundproof and dampen thuds, but too hard a floor can hurt your knees and joints and also be uncomfortable for your feet.
We recommend the following tiles for aerobics or jumping workouts: Fortelock Industry or Fortelock XL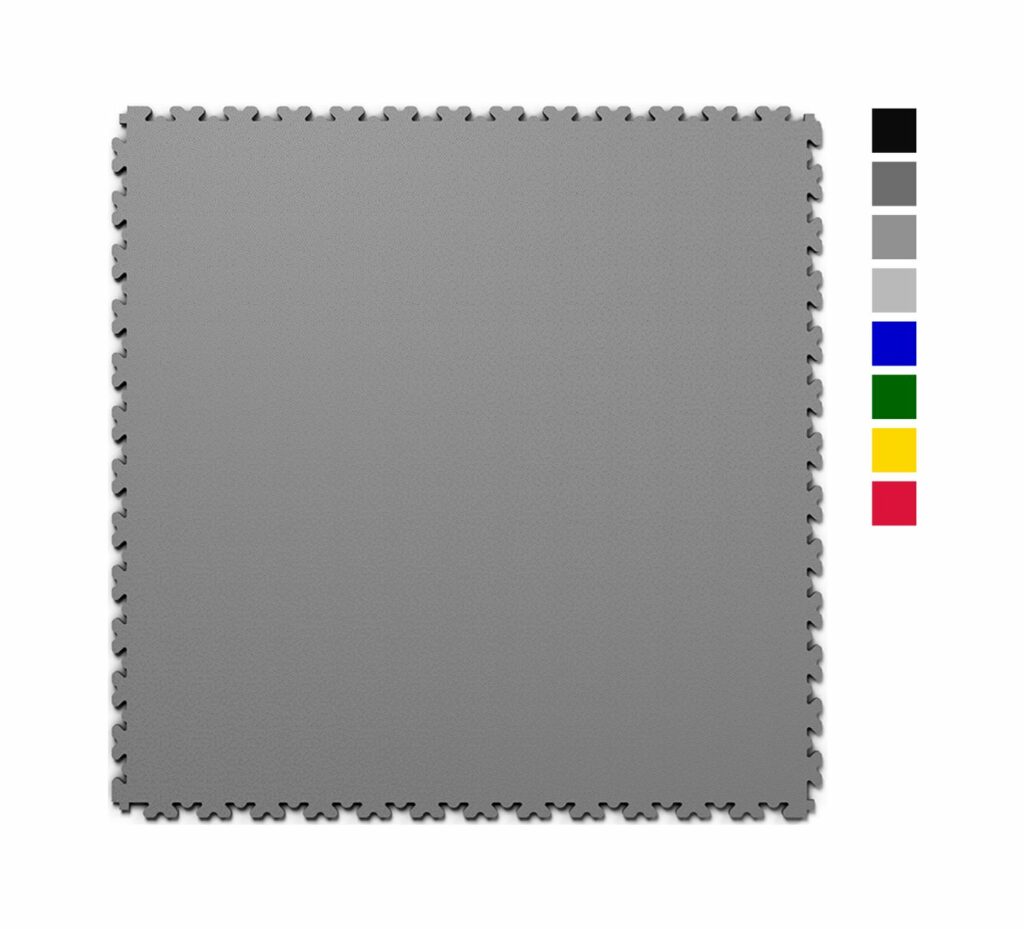 Suitable floor for exercising with dumbbells and heavy-duty equipment
The floor in a fitness center or gym is often impacted by the laying of dumbbells, heavy weights and other equipment such as exercise bikes, home gyms or exercise machines. Dropping a dumbbell on ceramic or concrete paving can damage the surface, which often leads to cracking. Concrete paving can start to crumble under stress, which is not only aesthetically undesirable, but also causes dust. If you're setting up a fitness center or gym where the floor already exists and you're not in a position to invest in renovation, an effective and quick solution is to install a second layer of flooring that will protect the original floor. Fortelock flooring is an ideal solution for covering up an older floor that you're no longer satisfied with. In one day, you can restore the look of your fitness center or gym, without tools or installers.
For exercising with dumbbells and heavy equipment, we recommend: Fortelock Industry
Suitable floor for working out at home
Today, working out at home is becoming more and more popular. Exercising at home will save you not only the money you need to get in the gym, but also the time it takes you to get to it. Exercising at home offers many benefits and at the same time you can customize your own fitness corner in your home or apartment. Thanks to the Fortelock floor system, you don't have to worry about your floating floor, ceramic floor or parquet at home. By simply snapping together Fortelock tiles, you will create an exercise surface according to your needs. Do you work out with dumbbells or not? Do you do yoga or aerobics? In a home environment, it's a good idea to think about soundproofing and prevent damage to your floor. The Fortelock floor is safe and thermally insulated, which is especially good for your back. You can finish your Fortelock floor with ramps and corners and give it a cohesive look.
For working out at home: Fortelock Industry, Fortelock XL, Fortelock Light or the new Fortelock Business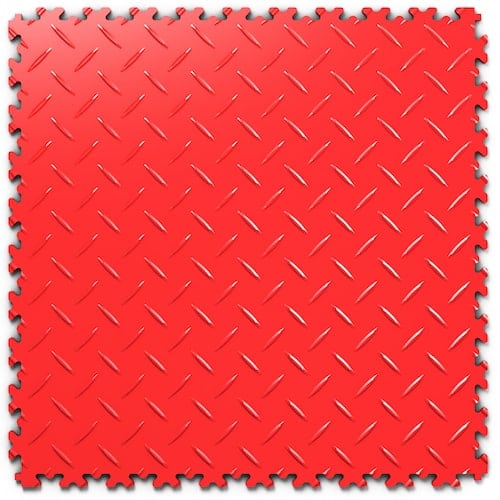 Advantages of the Fortelock floor compared to other tiles
Dampens vibrations
Dampens thuds and the impact of objects
Thermal insulation
Easy to wipe and clean
Damaged parts can be easily replaced
Fortelock tiles can be printed with an inscription or logo
Installation can be done without floorers
The system allows a combination of designs and colors
Not harmful at all
No slipping
Have you chosen a Fortelock floor for your fitness center, gym or household, but are not sure of the color or design? Order samples of Fortelock 8×8 cm tiles.
YouTube tips
Watch the Fortelock YouTube channel, where we regularly add new content. Of interest to you: